My wife and I are so glad we found Jessica.  She is wonderful with our dog Oscar, and Oscar loves her!  Jessica is very reliable, professional, kind, thorough, and easy to work with.  She's a natural at what she does and we highly recommend her services.














Johnny and Liz P.- North Providence, RI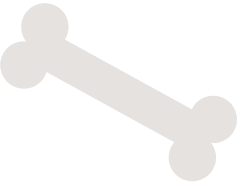 I knew I chose the right sitter for Sinbad at the initial Meet and Greet.  Sinbad was purring up a storm and rubbing again Jessica.  Sinbad takes medication for his arthritis, and he is in perfect shape everytime I come home from my weekends in New Hampshire.  Furthermore, everytime I e-mail Jessica, she gets right back to me.  I never worry about the security of my house or Sinbad while Jessica is around! 

















Kate B. - Smithfield, RI
I have used Jessica's service a couple of times when I had to be on out-of-town business trips with my new job.  I was a bit nervous with the idea of leaving Danny with a pet sitter because of his age (9-years old).  I interviewed a few pet sitters, everyone was well qualified but what sets Jessica apart from others is her genuine care for the animal.  Danny bonded with her immediately, within a few minutes after they met Danny was on his side having his belly rubbed while eating treats Jessica had in her pocket.  Danny was even wining and didn't want to see her leave after the interview.  I knew then I could trust Danny in her hands.

Danny is a big messy eater (if you own an active big dog, you know what I mean).  I was pleasantly surprised coming back from my trip that the kitchen floor was clean - Jessica had wiped the area where the food and water bowl was at.  She also wiped Danny's paws after each walk so that he doesn't bring home the dirt from the outside.  I also enjoyed the messages Jessica left on the "Danny Diary" on the kitchen counter, telling me each day where they went and what they did. 

I really enjoyed working with Jessica, giving Danny a caring hand and giving me a peace of mind when I travel.  Thank you Jess!














Simon Y. - East Side of Providence
My husband and I were able to completely enjoy our vacation and relax knowing Durban and Luna were being taken care of by Jess.  She is fantastic and extremely sweet and caring with them.  She is professional and reliable.  This was the first time we have left our dog and cat in the care of someone other than family, and it was just like having them with family.  We couldn't be happier with Jess!















Alexandra and Eric I. - Cranston, RI
I needed to find a dog walker/sitter for my greyhound, Birdie.  Jessica came over to my house and met Birdie and I.  I could tell right away that not only was she professional but that she really cared about animals.  That very first day she bonded not only with Birdie but also with my 2 cats.  I have to work long hours and hate to leave Birdie alone.  I feel so much better knowing that Jessica comes over to walk with Birdie and give her the extra attention and love that she needs.  Jessica is easy to get in touch with and is always there when you need her.  I don't know where I would be without all of her services.  Best of all, Birdie loves her!!!  Thanks Jess--- you are the BEST!!!















Brian M. - Providence, RI
My husband, Jared, and I did not believe that anyone could be as obsessed with our dogs as we are.  That is, until we met Jess.

We knew from the minute we met Jess that Walking Tails is not just a job for her - it is her passion and a calling.  Jess is intelligent, capable, creative, personable, and could undoubtly succeed in any profession of her choosing.  She chose to be a pet sitter and dog walker because it is her love, and we couldn't feel luckier to have found her. 

Choosing a dog walker/pet sitter, you are entrusting both the care of your pet and the safety and privacy of your home to that person.  There is no one I could feel more comfortable entrusting with these two things than Jess.  Before we found Jess, we had experiences with other dog walkers where we questioned whether or not they were even coming to walk our dogs.  Jess removes any doubts from our mind by providing you with a journal, complete with a photo of your pet(s) on the cover, and she leaves detailed notes for you each visit she has done.

When one of our dogs was sick, we had to feed him a special diet.  The food smelled so foul, neither my husband nor I would even touch it.  One day when Jess came by just as we were leaving, I looked over to see her mashing the food up with her bare hands.  She could see the shocked look on my face, and she smiled, saying she was "infusing it with love."  Jess infuses EVERY visit with love.

Jess makes it a priority to work with you on whatever training system you are using.  She gladly attended a training session that we had with our dogs, and frequently checks in with us to "make sure we're on the same page."  When we have had behavioral issues with our dogs, Jess has always had some great advice - and even did research on her own time to provide us with additional information. 

The other day as Jared and I were driving home, I turned to him and said, "If I am reincarnated, in my next life please let me be one of Jess's dogs."















Anna W. - Providence, RI
A Tribute to my very own "Dog Whisperer"!!

I met Jessica in October 2009, and she has been walking my dog, Caleb, since then.  From our first meeting, I felt Jessica's high energy, warm personality and love for dogs.  She has proven herself to be trustworthy, dependable, organized and capable.  Jessica walks Caleb between 3-5 per week.  Some days they stay in the neighborhood and other days they go to the park.  She always leaves me a daily note and sometimes surprises me with some awesome pictures of Caleb!  He also stays at her house when I am away.  I never worry about him when he is in Jessica's care.  He gets exercise, discipline, affection, and great care.  Caleb and I are very lucky to have found her!















Caroline P. - Smithfield, RI
When I first met Jess one year ago, I knew instantly that she was kind, warm, and a true animal lover.  My three cats took a liking to Jess the moment she walked through the door and started showering them with love and affection.  She treats my cats just as I do, and it is comforting to know that they get the same royal treatment even when I am away from home. 

Minnie, the youngest of my cats, has a medical condition that requires daily medication and a lot of behavior monitoring (she is a LOT of work!).  Until I found Jess, this made getting away for a night impossible, let alone taking off for a weekend or a week.  Jess cares for Minnie as if she was her own, administering medication twice a day without any problem and routinely updating me on how she is doing.  I recently took a job that involves a good deal of out-of-state traveling.  I could have never taken this job if I hadn't found Jess.  It gives me indescribable peace of mind to know that all three of my cats are in the very best of hands when I am away. 















Margreta V. - North Providence, RI
Jess is fantastic!  She has been taking care of my dog, Macy, when I go on travel, for about 2 years now.  Jess is professional and reliable.  When we first adopted Macy, she had to take medication for a little bit and Jess was right on top of administering it to her during her visits.  Jess always leaves entries in a journal with detailed information on her visits with Macy.  She genuinely cares about Macy's comfort.  When my family and I went on vacation for a week, Jess offered to take Macy into her home so she wouldn't be alone most of the day.  One time, I had a last minute trip, due to family emergency, and Jess was more than willing to accomodate Macy and I.  All-in-all, I would highly recommend Jess to anyone needing pet sitting services.















Marcus B. - Cranston, RI
If you are the kind of person that worries about your pet and only want the best to care for them, then Jess is the best fit for you!  She is so caring and love to her "kids", yes she calls them all her kids!  She knows each animal as an individual and treats them all with compassion, love, and understanding.  I have had Jess take care of my boxer, Trigger, for the past 2 1/2 years and each time she has him, I know that he is in the best hands and I never worry.  Jess treats each animal as if they were her own, is so very caring, and always reliable. 















Tracy D.  - Raynham, MA
Just wanted to thank you so much for the time you spent with Guapo.  I am so grateful to have found you.  After baby #2 was born, our beloved Guapo was shuffled a bit with his role in our family pack.  He went from having lots of attention and activity, to being last priority.  Until he met you!  Thank you for giving him the attention and much needed mental and physical exercise he craved.  You were a pleasure to work with: reliable and on time, flexible when I had commitments ot time conflicts, and very trustworthy. I knew that when I met you, Guapo would be in good hands.  I would highly recommend your services to anyone who needs a good dog walker or an outlet for their dog to play, be social with other dogs, and come home tired and happy. 















Melissa M. -- Smithfield, RI